CD✦CHARLIE HIGHTONE & THE ROCK-IT'S✦ "Small But Loud" Killer & Wild Rockabilly ♫
Comentarios del cliente
CHARLIE HIGHTONE
& THE ROCK-IT'S
"Small But Loud"
01.- BABY BEHAVE
02.- HEART NO BAIL
03.- DANI
04.- HEART OF A FOOL
05.- RUN TO YOU
06.- SMALL BUT LOUD
07.- FOOL TO EVER LET HER GO
08.- HANGOVER BLUES (Alt. Take 3)
09.- MAXI'S BARBER SHOP
10.- LITTLE ROSE
11.- Bonus: HANGOVER BLUES (Take SR 82)
Formato: CD Album
Label: SLEAZY RECORDS - SRCD17-31
Released: 2014
NUEVO / UNPLAYED STOCK COPY
Amazing record by the great band from Madrid, Spain: CHARLIE HIGHTONE & THE ROCK-IT'S. This record celebrates the 10th anniversary of the band and includes the smash hits: Baby Behave, written by Vesa Haaga (Barnshakers), Fool To Ever Let Her Go (Big Sandy), both tracks were written exclusively for this record, this is an amazing bonus!!! Also includes the dancefloor hit "Hangover Blues" (included and alt. take of this killer bopper) and many more great tracks.
That sound and the superb artwork makes this record a must for a serious music aficionado.
This is one of the best records issued by a modern band in 2014.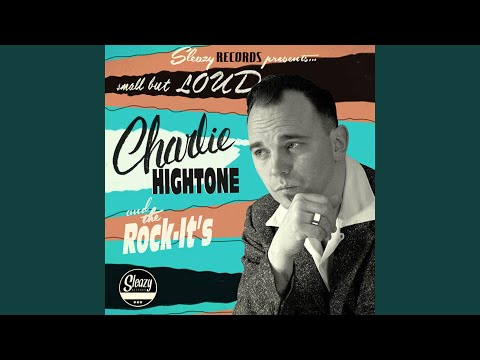 Hangover Blues
Video will open in a new window
Using the eBay App? Paste link into a browser window: