JUNIOR MARVEL HITS THE BRUNETTE BROTHERS EP - JUST ONE MORE TIME/LITTLE OLE YOU
Comentarios del cliente
JUNIOR MARVEL -
SIDE A:
JUST ONE MORE TIME
LITTLE OLE YOU
SIDE B:
PECADOR ANDALUZ
TRAIN KEPT A-ROLLIN'
CAB RECORDS
Consigue este disco nuevo, por un importe mínimo de lo que puede costar un original.
Al comprar espera nuestro email,calcularemos los mejores gastos de envío para tí, gracias.
Combina artículos y ahorra gastos de envío!!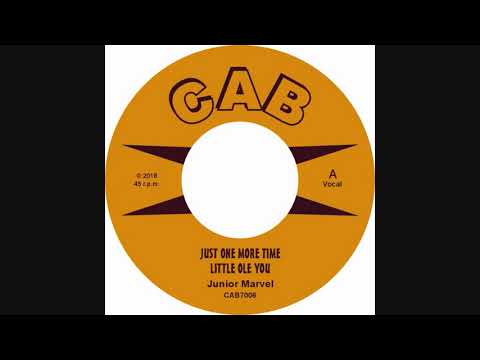 JUNIOR MARVEL (CAB7006) - AVAILABLE SEP. 2018!!! - YouTube
Video will open in a new window
Using the eBay App? Paste link into a browser window:
Get this brand new item for a fraction of the price of an original pressing.
After your purchase, please wait for our invoice, we'll calculate the best shipping charges for you. Thank You!
Combine items and save shipping!!

Check out Hep Stylo Store for your favorite 50s and 60s music: rockabilly, rock and roll, rhythm and blues, early soul, instrumentals, garage, mod, popcorn, tittyshakers, exotica and much more!!!!