LP ✦NICO DUPORTAL & THE SPARKS✦"Dog, Saint And Sinner" Fantastic Rockin' Blues ♫
Comentarios del cliente
NICO DUPORTAL & THE SPARKS
"Dog, Saint And Sinner"
TRACK LIST:
A1.- SWEET BROWN EYED WOMAN
A2.- MY PROMISED LAND
A3.- TIME IS THE MONEY OF LOVE
A4.- WITH MY BARE HANDS
A5.- HEARTBROKEN TEENAGER'S IDOL
A6.- LOST IN HER GAME
B1.- ISN'T IT WRONG
B2.- KEEP ON KEEPIN' ON
B3.- NO CHANGE
B4.- NO HATE, JUST PAIN
B5.- A GOOD MAN
B6.- JUST A ROLLING MAN
Label: DOGHOUSE & BONE RECORDS
Formato: LP
RELEASED: 2019
NUEVO / UNPLAYED
"Nico glides effortlessly between rocking blues and soulful grooves with confidence and grace. He is drawing passionately from a wide variety of traditional roots music influences, while still maintaining a fresh original sound with clever and creative songwriting." ~Big Sandy.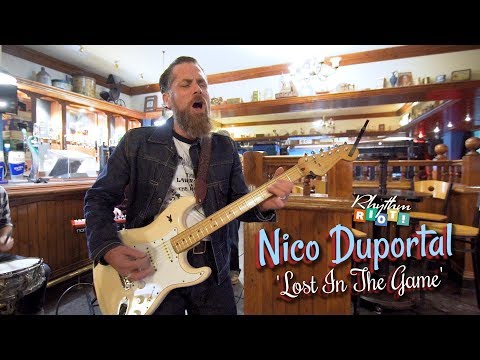 'Lost In The Game' NICO DUPORTAL (Rhythm Riot) BOPFLIX session - YouTube
Video will open in a new window
Using the eBay App? Paste link into a browser window: