LP+CD ✦ BEACH-O-RAMA Vol.1 ✦ The Ideal Soundtrack For The Beach By El Vidocq ♫
Comentarios del cliente
BEACH-O-RAMA Vol.1
TRACK LIST:
A1.- GUITAR BOOGIE SHUFFLE - The Virtues
A2.- A-B-C 1-2-3 - The Tokens
A3.- THE BLOB - The Five Blobs
A4.- YEH-YEH! - Mongo Santamaria Orch.
A5.- BRUSHFIRE! - Scott Burton
A6.- COESVILLE - Johnny Zorro
A7.- COMIN' HOME BABY - Kai Winding & Orchestra
A8.- NUMBER ONE WITH ME - The Crests
B1.- MOVE IT - Chantay's
B2.- DON'T MONKEY WITH TARZAN - The Pygmies
B3.- CHILI WITH HONEY - Danny Bell & The Bell Hops
B4.- MISERY - The Dinamics
B5.- BETTY IN BERMUDAS - The Dovells
B6.- SCORPION - The Carnations
B7.- THE MONKEY WHIP - The Pacesetters
B8.- LUAU - Beach Boys
Formato: Lp 12" + CD
Label: Jukebox Music Factory - VID03
Released: 2016
They Come Sealed
NUEVO / UNPLAYED
Lovingly compiled by El Vidocq, boasting the same impeccably cool artwork as the earlier Strip-O-Rama and Shake-O-Rama comps! This time you're melodiously transported to a sun-drenched beach for endless summer boogying. Instrumental and voiced boogaloo, twist, rock'n'roll and surf songs furiously follow one upon the other. Naturally this is no ordinary compilation, but rather 16 rare vintage gems carefully selected for demanding connoisseurs such as yourself.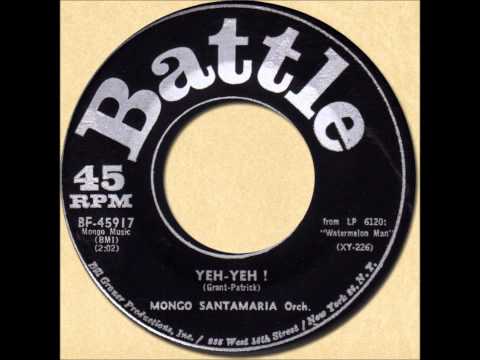 MONGO SANTAMARIA - YEH-YEH! [Battle 45917] 1963 - YouTube
Video will open in a new window
Using the eBay App? Paste link into a browser window: