LP+CD ✦ BEACH-O-RAMA Vol.3 ✦ The Perfect Soundtrack For The Beach By El Vidocq ♫
Comentarios del cliente
✧ BEACH-O-RAMA Vol.3✧
TRACK LIST:
A1.- EXIT STAGE LEFT - B. G. Ramblers
A2.- WAY OUT - Keetie And The Kats
A3.- LET'S GO - Mandy Lee
A4.- I'LL BE GLAD WHEN SUMMER COMES - The Dalmatians
A5.- CHURCH KEY TWIST - Bob Vaught And The Renegaids
A6.- SCHOOL DAY BLUES - Jamie Coe
A7.- MY POCKETS ARE FULL - Bob Corso
A8.- GET IT ON - Rhythm Rockers
B1.- SLIPPIN' AND SLOPPIN', PART 1 - The Supertones
B2.- THE BONECRACKER - Johnny And The Debonnaires
B3.- I'M IN LOVE WITH THE DRUMMER MAN - Jessie Sailes
B4.- KAMI-KAZE - The Breakers
B5.- KINDA GROOVY - Ray Johnson And His Group
B6.- UBANGI STOMP - The Velaires
B7.- SHIM SHAM - Billy Bobbs
B8.- KICK OUT - The Safaris
Formato: Lp 12" + CD
Label: Jukebox Music Factory - VID18
Released: 2019
They Come Sealed
NUEVO / UNPLAYED
For more than three years, El Vidocq's mischievous compositions have given rhythm to past seasons.
Summer is not yet upon us, but the tireless human jukebox has already prepared its audio sunscreen.
Once again, the album is deliciously elegant thanks to the graphic design of Alexandre Clérisse, who is responsible for this third series.
The chosen melodies flip between R'n'B, Surf, Twist, Rockabilly, Jazz, Pop, Doo Wop and of course good old Rock'n'Roll.
This album is a long riff break, with wave after wave of musical freshness - the perfect soundtrack for your endless summer.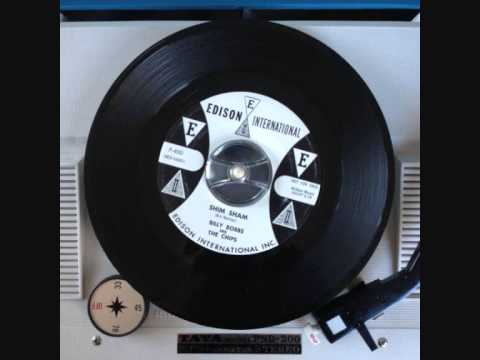 Billy Bobbs And The Chips - Shim sham - YouTube
Video will open in a new window
Using the eBay App? Paste link into a browser window: