LP+CD ✦ EXOTIC-O-RAMA Vol.1 ✦ A Groovy Journey Through The Exotic By El Vidocq ♫
Comentarios del cliente
✧ EXOTIC-O-RAMA Vol.1✧
TRACK LIST:
A1.- DEEP IN THE JUNGLE - Lincoln Chase
A2.- CONGO MONGO - Guitar Gable & The Musical Kings
A3.- LOCO - The Terrifics
A4.- EL PACHUCO BAILARIN - Eddie Warner & Sa Musique Tropicale
A5.- ZINDY LOU - The Mariners
A6.- ARABIA - The Delco's
A7.- SHISH-KEBAB - Ralph Marterie & His Orchestra
A8.- BOPPIN' WITH THE MAMBO - The Sultans
B1.- MARGARITA - Chuck Rio & His Originals
B2.- ZIMBA - Karl Denver
B3.- VOO-DOO DRUMS - Les Elgart & His Orchestra
B4.- SUN SUN - Xavier Cugat
B5.- SAFARI - Ward Darby
B6.- UNGAUA, PART 1 - The Kingpins
B7.- ALEKUM SALEM SUBY - D. Perez Prado Et Son Orchestre
B8.- LOUKOUM - Kemal Rachid Et Ses Ottomans
Formato: Lp 12" + CD
Label: Jukebox Music Factory - VID04
Released: 2016
They Come Sealed
NUEVO / UNPLAYED
Faithful to his ever-frenzied rhythm, El Vidocq never ceases to delve into his treasure trove of 45 rpm vinyls. And the nuggets, they keep a-comin'! For this 4th volume the tropical heat warms your ears and sends you travelling without you ever having to leave the fireplace. A groovy journey through Africa, Latin America and the Middle East of the 1950s, whose singular exoticism seduced listeners. As you'll see, this period was already open to mixings of all sorts: R'n'B is easily blended with African flavors by Guitar Gablé, doo-wop is cooked up Cuban-style by the Sultans, a big band is given a voodoo makeover by Les Elgart, a Mexican twist is belted out by Chuck Rio. (Much) less expensive than a budget flight and a hell of a lot faster. Climb aboard for a mini world tour in 40 melodious minutes!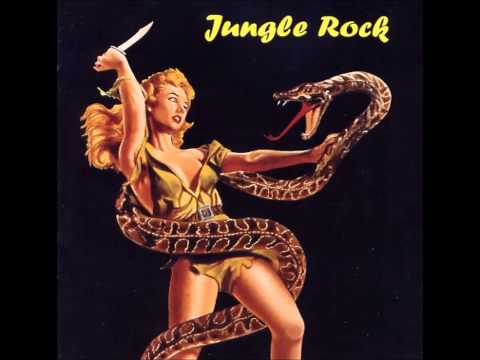 LINCOLN CHASE Deep in the Jungle, Pt 1 - YouTube
Video will open in a new window
Using the eBay App? Paste link into a browser window: