LP+CD ✦ STRIP-O-RAMA ✦1955-1963 Killer,Cool & Erudite Compilation By El Vidocq ♫
Comentarios del cliente
✧ STRIP-O-RAMA Vol.1✧
TRACK LIST:
A1.- THIRTEEN MEN - Dina Shore With Harry Zimmerman's Orchestra
A2.- I'M GONNA BE A FOOL NEXT MONDAY - Kitty White With Hugo Peretti and his Orchestra.
A3.- LET THE DADDY HOLD - Otis Blackwell
A4.- BURY ME DEEP - Chance Halladay
A5.- PUFF (UP IN SOMOKE) - Kenny Lynch with Harry Robinson and His Orchestra
A6.- I DON'T KNOW - Ruth Brown
A7.- WORK SONG - The Deltas
A8.- PUT ON MY SHOES - Mary Ann Fisher
B1.- YOU'RE THE BOSS - Lavern Bakern with Jimmy Ricks
B2.- EARL GRANT - House Of Bamboo
B3.- SERVICE WITH A SMILE - The Kuf-Linx (Feat. John Jennings)
B4.- SUGAR SHACK - Jimmy Gilmer And The Fireballs
B5.- CHILL BUMPS - Jackie Cannon
B6.- HOW COME - Bobby Hamilton
B7.- SIXTEEN TONS - Lou Monte
B8.- WALKIN' AFTER MIDNIGHT - Patsy Cline
Formato: Lp 12" + CD
Label: Jukebox Music Factory - VID01
Released: 2016
They Come Sealed
NUEVO / UNPLAYED
These 16 songs recorded between 1955 and 1963 and lovingly selected by El Vidocq will magically transform your living room into a tiki bar. A killer cocktail, cool and erudite, to be enjoyed without moderation! So don your finest Hawaiian shirt and let the groove warm your soul!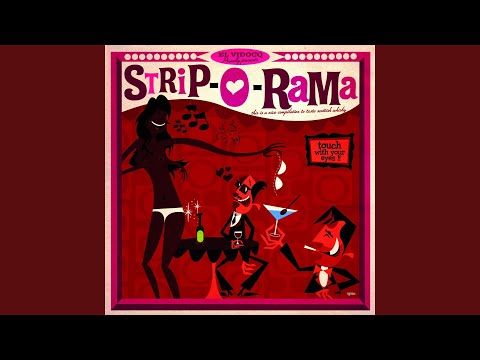 Thirteen Men - YouTube
Video will open in a new window
Using the eBay App? Paste link into a browser window: