LP+CD ✦THE ROCKABILLY CROWN JEWELS✦ Keb Darge & Sounds That Swing Selection ♫
Comentarios del cliente
✧THE ROCKABILLY CROWN JEWELS✧
TRACK LIST:
A1.- LITTLE BIT LONESOME - Charles Ross
A2.- HEP CAT - Larry Terry
A3.- ROCK, PRETTY MAMA - Billy Adams
A4.- I'M GONE - Rick Rickels
A5.- GONNA TAKE MY GUITAR - Bobby Hodge And The Rainbow Rangers
A6.- I'VE GOTTA FIND SOMEONE - Tiny Tim & His Tornadoes
A7.- PINK BOW TIE - Jerry Dove & His String Buster
A8.- YOU'RE GONNA TREAT ME RIGHT - Jimmy Stayton & His Country Cats
B1.- SHE'S A QUEEN - The Reactors
B2.- BONFIRE - Jimmy Piper
B3.- BE BOPPIN' DADDY - Mack Banks & His Drifting Troubadours
B4.- HEP CAT BABY - Gene Criss And The Hep Cats
B5.- DO IT BOP - Billy Prager And His Caravans
B6.- NUTHN BUT A NUTHIN - Jimmy Stewart And The Night Hawks
B7.- HIGH CLASS BABY - Jerry Arnold With The Rhythm Captains
B8.- COFFEE BABY - Buddy Phillips With The Rockin' Ramblers
Formato: Lp 12" + CD
Label: Jukebox Music Factory - VID17
Released: 2019
They Come Sealed
NUEVO / UNPLAYED
Here we have the very first, 100% rockabilly compilation to be minted by the Juke Box Music Factory. And what a compilation! Crafted by a true 45-tour aficionado, a lover of rhythm, of authentic sounds, and -most importantly- of quality music. None other than His Highness, Keb Darge! A stampeding collection corralled in collaboration with Little Edith.

This time produced with his old bud Neil Scott (first-rate collector of rockabilly and owner of the record shop Rock That Swing), 'The Rockabilly Crown Jewels' is every bit as juicy as Keb's previous salvos. Indeed, this compilation comprises only the choicest morsels.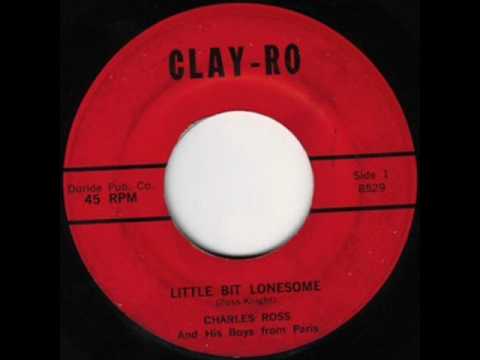 Charles Ross - Little Bit Lonesome - YouTube
Video will open in a new window
Using the eBay App? Paste link into a browser window: