LP+CD✦MAMBO, CHA-CHA-CHA & CALYPSO VOL.1✦ "Girls Session" Emancipate Your Hips ♫
Comentarios del cliente
✧MAMBO CHA-CHA-CHA & CALYPSO Vol.1✧
TRACK LIST:
A1.- CHRISTINE - Miss X
A2.- NIGHT AND DAY - Francis Faye
A3.- DADDY DADDY - Ella Mae Morse
A4.- HE CHA CHA'D IN - Kay Starr
A5.- IT'S SO FINE - Lavern Baker
A6.- HOLLYWOOD CALYPSO - Josephine Premice
A7.- MAMBO BABY - Georgia Gibbs
A8.- HOT TAMALE BLUES - Ruby Dandrige
B1.- LOVE CHARMS - Diane Maxwell
B2.- ANYTHING CAN HAPPEN - MAMBO - Dolores Hawkins
B3.- MY MAMA LIKES YOU - Dolores Gray
B4.- CALYPSO PARAKEET - Patti Brandon
B5.- NEW KIND OF MAMBO - Big Maybelle
B6.- LET'S MAMBO - Betty Reilly
B7.- CALYPSO JOE - Anna Valentino
B8.- OTRA VEZ (PEPITO) - Elena Madera
Formato: Lp 12" + CD
Label: Jukebox Music Factory - VID13
Released: 2018
They Come Sealed
NUEVO / UNPLAYED
Following the "0-Rama" and "Supersound" compilations, the "Jukebox Music Factory" by good ol' El Vidocq begins a brand-new oh-so-caliente collection. Aptly named "Mambo, Cha-Cha-Cha & Calypso", this swinging program comprises several sessions, for the musical production of the '50s and '60s was phenomenally rich.

This new theme opens with a vibrant tribute to the ladies: a 100% female tracklist to emancipate your hips and feminize your soul! Groove to established artists (Lavern Baker, Big Maybelle, Georgia Gibbs, Kay Starr), Hollywood actresses (Miss X, Francis Faye, Joséphine Premice, Dolores Gray) and shooting stars (Patty Brandon, Anna Valentino, Ruby Dandridge).

Exploring a variety of registers (jazzy, sensual, roots, fast & furious), these dames and damsels will delight you with their tropical rhythms. Anything but square or out-of-date, these fairer-sex tunes are sure to surprise you with their fabulous finesse and amazing modernity.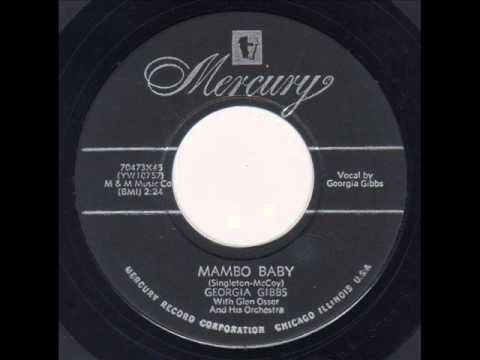 GEORGIA GIBBS - MAMBO BABY _ Mercury - YouTube
Video will open in a new window
Using the eBay App? Paste link into a browser window: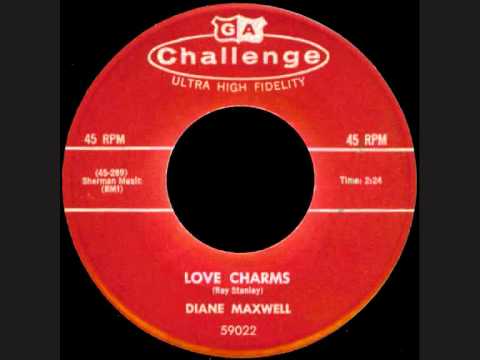 Diane Maxwell - Love Charms - YouTube
Video will open in a new window
Using the eBay App? Paste link into a browser window: