LP/VA ✦ JERK BOOM! BAM! Vol.2 ✦ Greasy R&B & Nasty Soul party. Hear♫
Comentarios del cliente
THE JERK BOOM! BAM! Vol. 2
Label: JERK BOOM!BAM! RECORDS
Formato: LP - 12"
NUEVO / UNPLAYED
TRACK LIST:
A1.- SO CALLED FRIENDS - Billy Lamont
A2.- SLOPPY TIME - Bobby & The Expressions
A3.- I DON'T KNOW - Albert Collins
A4.- MEK YER MIND UP - The Rivals
A5.- HEY LET'S DANCE - Jimmy Raye
A6.- THE BUMP -Sam Baker
A7.- MONKEY MAN - Gene Burk
A8.- YOU'RE GONNA BREAK MY HEART - McKinley Mitchell
B1.- THE TWITCH -Danny White
B2.- WHAT IS LOVE - The Pyramids
B3.- COME ON & STOP - Marv Johnson
B4.- TURN IT ON - Tony & Tyrone
B5.- I SAY LOVE - Isley Brothers
B6.- CHILLS & FEVER - Allen Wayne
B7.- GO-GO GORILLA -The Ideals
B8.- TENDERISER - Wilbur Reynolds
Combina artículos y ahorra gastos de envío!!
Combine items and save shipping!!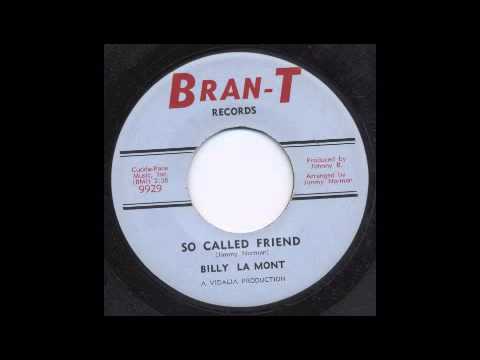 BILLY LA MONT - SO CALLED FRIEND - BRAN-T - YouTube
Video will open in a new window
Using the eBay App? Paste link into a browser window: