LP/VA ✦ JERK BOOM! BAM! Vol.6 ✦ Greasy R&B & Nasty Soul party. Hear♫
Comentarios del cliente
THE JERK BOOM! BAM! Vol. 6
Label: JERK BOOM!BAM! RECORDS
Formato: LP - 12"
NUEVO / UNPLAYED
TRACK LIST:
A1.- SHAKE! SHOUT! & SOUL! - Lil' Ray & The Premiers
A2.- TAKE IT AND GIT - Pete Cooke & The Baby Dolls
A3.- BABY ME MY CHAUFFEUR - Terry Westlake
A4.- SHE'S ALRIGHT - Ervin Rucker
A5.- I THINK I LOVE YOU - Helen Troy
A6.- WHEN THINGS GET A LITTLE BETTER -Oscar Boyd
A7.- BUT I STILL DO - Peter & Repeat
A8.- THE LOVE BOUNCE - Johnny Cool & The Counts
B1.- MIGHTY MAN PARTS 1 & 2 -Pete Hartfield
B2.- I FEEL ALRIGHT - The Skip Robinson Trio
B3.- HE'S GOT EVERYTHING YOU NEED - The Williams Sisters
B4.- LET ME DOWN SLOWLY - Carl Henry Hall
B5.- HEY HEY GYPSY WOMAN - Teddy Mack & The Mackinteers
B6.- HEY NOW BABY - Leo Price
B7.- TELL ME WHY -James McCleese

Combina artículos y ahorra gastos de envío!!
Combine items and save shipping!!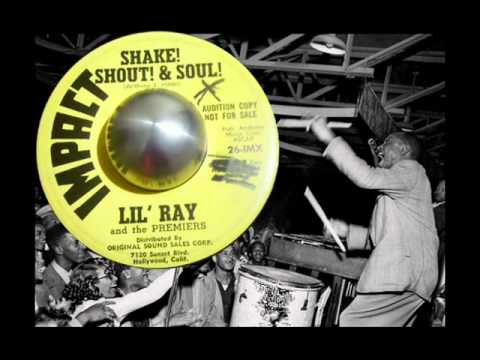 Lil Ray and the Premiers- Shake Shout & Soul- Impact - YouTube
Video will open in a new window
Using the eBay App? Paste link into a browser window: