ROCK N ROLL ORGY VOL 9 - FANTASTIC 50s/60s ROCKABILLY/ROCK & ROLL CD
Comentarios del cliente
VA. ROCK N ROLL ORGY VOL 9 - 27 TRACKS

Gran recopilatorio de temas de los 50s y 60s.

Imprescindible en una buena colección!
Incluye temas raros y fotos de sellos.

Combina artículos y ahorra gastos de envío.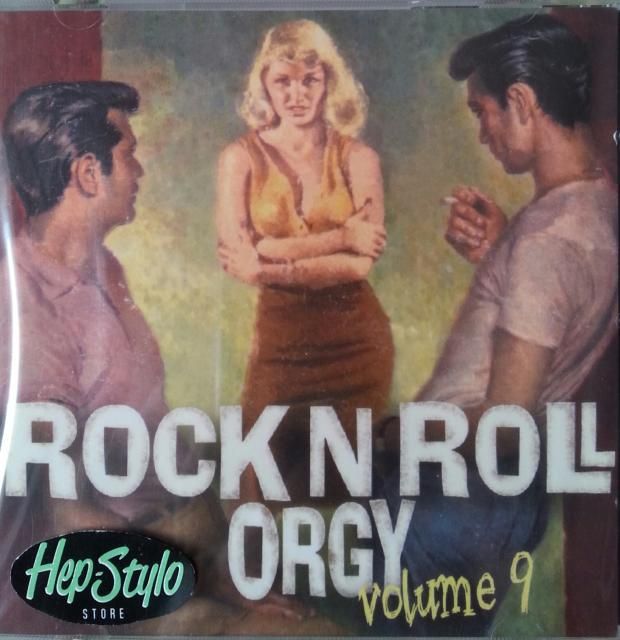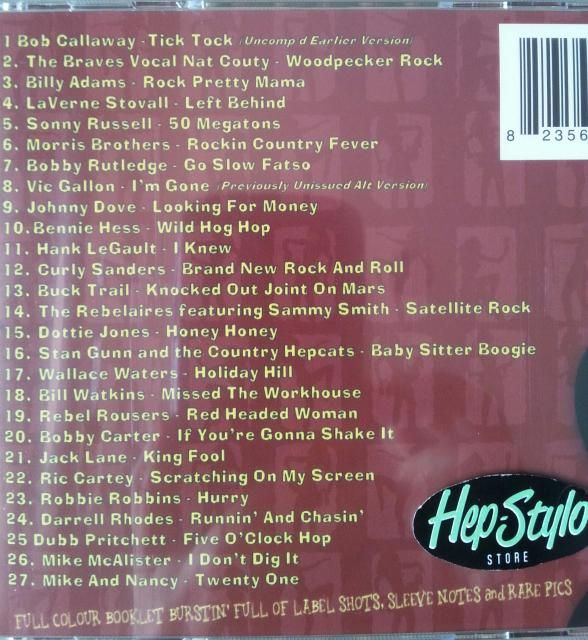 Fantastic 50s and early 60s Rockin' compilation.

Includes rare tracks and pics of labels.

A must for any record collection!

Combine items and save shipping!!

| | | | |
| --- | --- | --- | --- |
| 45s | España | Europe | ROW |
| 1 - 5 | 2,50 Eur | 6,5 Eur | 9,5 Eur |
| 6 - 10 | 5 Eur | 12,5 Eur | 20,5 Eur |
| 11 - 20 | 6 Eur | 20 Eur | 36 Eur |
| Lps | | | |
| 1 - 2 | 2,50 Eur | 6,5 Eur | 9,5 Eur |
| 1 - 3 | 5 Eur | 12,5 Eur | 20,5 Eur |
| 4 - 7 | 6 Eur | 20 Eur | 36 Eur |