WLP 8891 BEST ORIGINAL ROCK IN TOWN -GREAT 50s ROCKABILLY/ROCK & ROLL DELETED LP
Comentarios del cliente
THE BEST ORIGINAL ROCK IN TOWN

WHITE LABEL LP 8891
Gran disco de una colección que marcó un antes y un después para los aficionados al rockabilly desde los años 70s.
17 Temas de puro rockabilly y primitivo rock and roll. Un magnífico disco dedicado a artistas que grabaron en sellos pequeños.

Este Lp apareció en el mercado en los años 80s, si en su momento no te pudiste hacer con el ahora es una magnífica oportunidad de adquirir el disco en muy buenas condiciones.

Al comprar espera nuestro email,calcularemos los mejores gastos de envío para tí, gracias.
Combina artículos y ahorra gastos de envío!!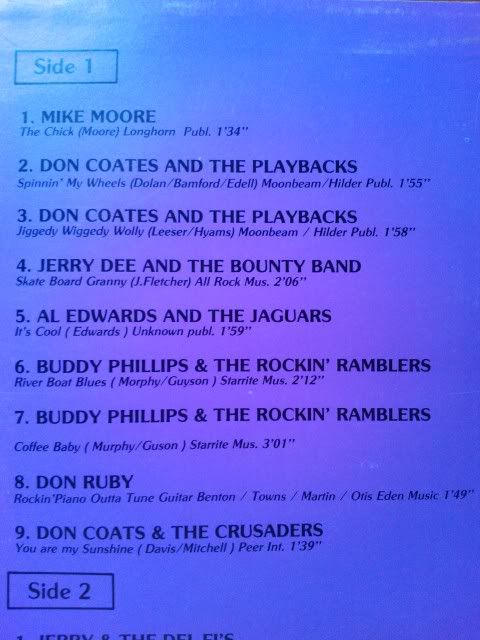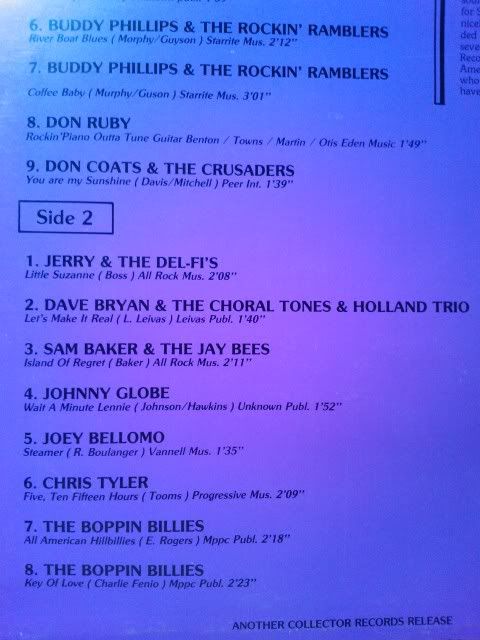 Great record from the legendary White Label series.

17 tracks of pure rockabilly and early rock and roll a great platter containing artists that recorded for small record labels.
If you missed this great record when it was released in the 80s, now it is a great chance to get it in very good conditions.Cover shows some use.

After your purchase, please wait for our invoice, we'll calculate the best shipping charges for you. Thank You!
Combine items and save shipping!!

| | | | |
| --- | --- | --- | --- |
| 45s | España | Europe | ROW |
| 1 - 5 | 2,50 Eur | 6,5 Eur | 9,5 Eur |
| 6 - 10 | 5 Eur | 12,5 Eur | 20,5 Eur |
| 11 - 20 | 6 Eur | 20 Eur | 36 Eur |
| Lps | | | |
| 1 - 2 | 2,50 Eur | 6,5 Eur | 9,5 Eur |
| 1 - 3 | 5 Eur | 12,5 Eur | 20,5 Eur |
| 4 - 7 | 6 Eur | 20 Eur | 36 Eur |